REMEMBERING JOHN "ROCK" MCCUISH
CSCP participant, donor, and volunteer, Vicki Laidig, has lost her husband of 18 years.
John Richard "Rock" McCuish, passed away unexpectedly on June 6, 2018. Also known as Mr. Rock, Rick, Dennis and John the Gardner, Rock was a passionate, brilliant, and charismatic Renaissance man who will be greatly missed.
Born on January 26, 1950 to Ginger and John McCuish, Rock was raised in Culver City, and his shenanigans kept his parents on their toes! A gifted gardener for the Santa Monica School District, his floral canvases graced their schools for 26 years. As comfortable in jeans as he was in an Armani suit, his friends came from all walks of life. He retired in 2000, married Vicki, and moved to Pasadena where he regularly held court at Europane bakery. They moved to Altadena in 2007 where he continued to grow chili peppers and entertain everyone with his antics.
Rock was a character! He had a presence that compelled strangers to stop and ask if they had seen him on television. A complicated soul with a mischievous smile, his "baby I don't care" attitude belied the true nature of his compassionate and enormously kind heart.
Rock was Vicki's main caregiver when she went through breast cancer treatment in the early 2000s. He accompanied her to every doctor visit and stayed with her while she was in the hospital for a mastectomy. A man of mystery to many, Rock wasn't seen around CSCP but was a strong supporter behind the scenes.
Vicki attended one of CSCP's early Return to Wellness programs for breast cancer survivors, and to this day, still gets together with the other members from her class. She is a tremendous advocate of CSCP's programs and services, delivering quarterly newsletters, working CSCP booths at health fairs, speaking at community gatherings on CSCP's behalf, serving on Angel Gala and Ladies Night Out committees, and in past years, leading orientation sessions for new members. It was an honor for CSCP to recognize Vicki as Volunteer of the Year in 2011.
The CSCP family extends our deepest sympathy to Vicki on the loss of Rock.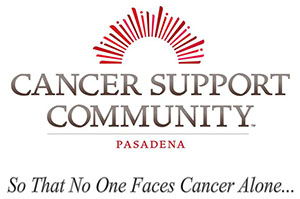 DONATE
$2,239
RAISED
$5,000
GOAL
| | | |
| --- | --- | --- |
| | | |
| 198 | 21 | 45% |
| Days Left | Believers | Funded |
Campaign ends 12/31/2019 at 04:13 PM (EST)