"I never get a day off. I may look fine on the outside, but if I do too much mentally or physically," she says, "my body will stop me in my tracks".
Brenda was diagnosed in August 2016 with multiple cancerous neuroendocrine tumors – a rare and incurable form of cancer that has robbed her of her health and strength.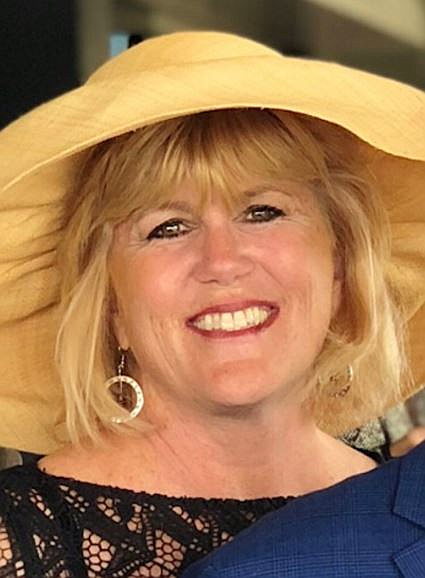 But because of your support of Cancer Support Community Pasadena, Brenda is not alone in her struggles.
Your giving is a lifeline for her – "I have used so many valuable tools that I have learned at CSCP to function and to help me when my body stops working for me. I prioritize CSCP over anything else."
Our goal this holiday season is to "come together and give hope"! Please help us raise $55,000 so that we start 2020 ready to give hope to people on their cancer journey.
It costs us just $62.50 to provide an entire month of programs and support for one person who is struggling with cancer or supporting someone with cancer. So, when you come together to give hope through a gift of that amount, you will make this opportunity available to another person for a month in the new year.
Or a generous gift of $93.75 for six weeks of hope from you will be "a lifeline for those going through this journey," as Brenda says.
"I am so grateful for everyone who donates and makes the services available to those of us on this journey. It absolutely has made a positive difference in my life."
Thank you for taking a moment this holiday season to come together to give hope. You'll never know the stories of every person you impact, but you will be part of the lifeline that Brenda and so many others like her have found at Cancer Support Community Pasadena.
DONATE
$42,550
RAISED
$55,000
GOAL
| | | |
| --- | --- | --- |
| | | |
| 26 | 127 | 77% |
| Days Left | Believers | Funded |
Campaign ends 01/07/2020 at 11:02 AM (EST)